thuy lê thi thu
polyester sculpture
spray paint
70 cm diameter
yart ghent (duivelsteen)
pallas augustus maecenas

I
was one of the invited artists to participate in Pallas Augustus Maecenas, a pilgrimage site for artists in the front yard of Duivelsteen in Ghent. Seven columns were installed upon which seven works were displayed from various artists. This installation was revealed at the opening night, during Gentse Feesten, where several performances and a silent disco took place.

The sculpture that I created was an enlarged shape of an already existing object. This object had been following me for quite some time and sometimes I even forgot where it came from. It became the prototype of my artistic practice and myself, a representative; another I or eye. It meant everything and nothing, I and 0, day and night, light and dark, good and bad, sun and moon, on and off, man and woman, mountains and valleys, and so on. This object contained a momentum where everything and nothing became
One.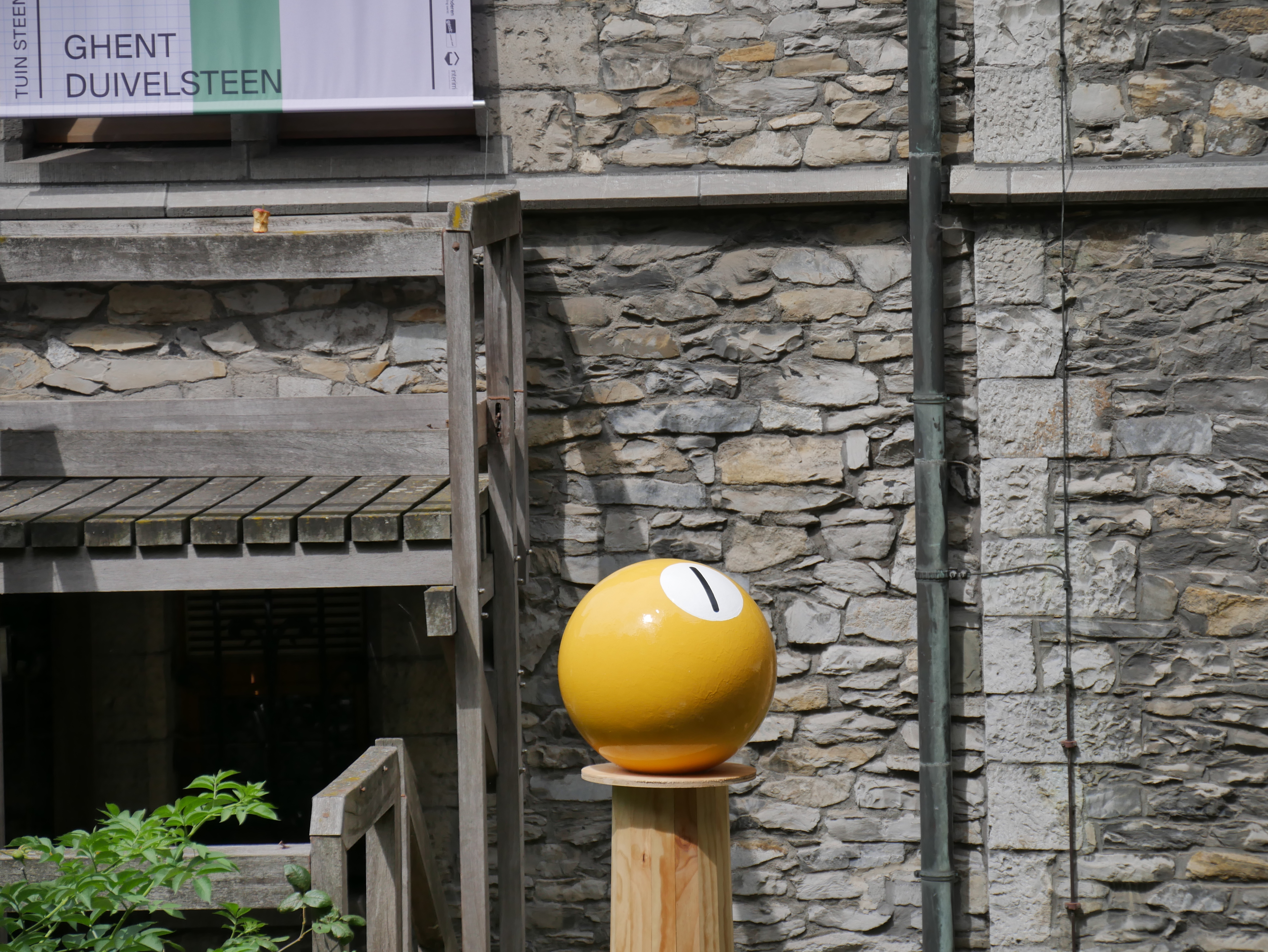 © Matthias Mayz Yzebaert
© Matthias Mayz Yzebaert